Join us for a literary day for everyone in Sydney's beautiful Centennial Park to celebrate books and ideas. Guest speakers include author and presenter Jessica Rowe and Gold Walkley journalist, Joanne McCarthy, award winning poet and author Libby Hathorn, author and illustrator Pamela Allen and illustrator Sarah Davis. We'll talk cyber-bullying, ethics and memoirs and be entertained by cartoonists and illustrators. Kids can meet much-loved authors and illustrators who will tell stories and give tips on how to write and draw. There'll be publishers, poets and performers, a goat and even a very funny zombie bunny. You can listen, laugh, browse the bookstore, enjoy delicious food and coffee all in the lush surrounds of Australia's oldest public parklands. And it's FREE at The Residences Centennial Park. Click HERE for more information.
Free Entry: The Residences Centennial Park, enter via Paddington Gates, Centennial Park, Sydney, 10am-6pm on Sunday September 27, 2015
Program for SCBWI kids authors & illustrators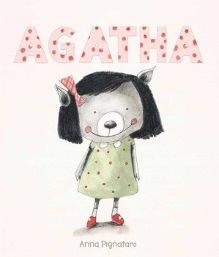 All day Illustration Annex
The Illustration Annex is a great spot to watch live art demonstrations, learn some hot drawing tips, get yourself drawn as a cartoon character or even pick up a book, prints or artwork from the creators themselves! Meet picture book illustrators Sarah Davis, Marjorie Crosby-Fairall, Anna Pignataro, Jenny Hale, Gwynneth Jones, Andrea Edmonds, James Foley, and Jules Faber.
At Cartoon Corner, cartoonists from the Australian Cartoonists association will be on hand all day drawing caricatures and offering advice on how to get started on your career as a cartoonist!
10.10am
Lovin' poetry-in-action with acclaimed poet and author Libby Hathorn. Outside (Hardie Grant Publishing)
10.30am
What are babies really up to? Too Busy Sleeping? Storytelling with author Zanni Louise & illustrator Anna Pignataro. Too Busy Sleeping (Little Hare imprint Hardie Grant Egmont)
11.00am
What's purple with big ears? A purple elephant! Finding elephants with Susan Whelan and Gywnneth Jones. Don't Think About Purple Elephants (EK publishers)
11.30am
Who's got her mum's pig ears & dad's bear nose? It's Agatha. Susanne Gervay launches Anna Pignataro's cutest girl. Being Agatha (Five Mile Press)
Noon
Meet the authors and illustrators for book signings.
12.30pm
Fairies bring wishes and fairy dust. Performance from the fairytale storyteller Jo Henwood.
1.00pm
Harriet Clare needs your help to solve all her mega-huge nutty problems! With Harriet Clare's best friend, author Louise Park. Harriet Clare (Hinkler Publisher)
1.30pm
Sea Monsters, floods and feisty girls who are good with swords. Kids as heroes with author Deborah Abela. Grimsdon and New City (Random House)
2.00pm
Ella loves animals, dancing, fashion . . . and writing and doodling in her diary! Join Ella's creators Meredith Costain and Danielle McDonald for writing and drawing fun. Ella Diaries (Scholastic)
2.30pm
Pamela Allen in a rare appearance will be reading from her much loved picture books. Alexander's Outing (Penguin Books)
3.00pm
Amazing KidGlovz, a graphic fable, 5 years in the making. Deborah Abela launches KidGlovz (Allen & Unwin) by Julie Hunt and Dale Newman.
3.30pm
Hilarious Zombie Lives Again: My Dead Bunny. Sarah Davis launches Sigi Cohen and James Foley's masterpiece of black humour. My Dead Bunny (Walker Books)
4.00pm
Meet the authors and illustrators for book signings.
4.30pm to 6.00pm
Poetry Slam
Australia's premier Poetry Slam with music and award winning slammer Philip Wilcox. For those who want to perform contact WordTravels. Profits donated to the Centennial Parklands $14. CLICK HERE for Bookings for the Poetry Slam.
Program for Adults on the Residences Stage
10.00am
Welcome by Susanne Gervay, SCBWI and Sarah Champneys, Centennial Parklands Foundation.
10.10am
Publishers: What's on your mind?
A panel discussion with Shona Martyn (Harper Collins), Jane Curry (Ventura Press), Helen O'Dare, (Hinkler Books), Rick Raftos Management (Literary Agent). Moderator: Author Bem Le Hunte
11.00am
Talking Ethics: Cyber-bullying, environment and animal rights. Writer raconteur Sunil Badami in conversation with Michael Parker, philosopher, author and headmaster. Talk With Your Kids: Big Ideas; Talk with Your Kids: Ethics (Ventura Press)
11.30am
Memoirs: Fame, Psych Wards, Hippos and Jewels.
Extraordinary real stories with Annabel Morley, Maria Katsonis, Hazel Edwards , Anne Schofield.* Moderator: Author Robyn Arrowsmith
12.30pm
Evil: The Salvation Army: Exposing Demons.
Gold Walkley journalist Joanne McCarthy in conversation with Graham Rundle. 44 (Five Mile Press)
1.00pm
Love: From the Profane to Romance.
Reaching into stories of women with Susanna Freymark, Pamela Cook, Joanne Fedler. Moderator: Editor and writer Shelley Kenigsberg**
2.00pm
The Dark Side: Crime with P.M. Newton.
From major crime detective to writer. The Old School (Penguin) Moderator: Author Lisa Heidke
2.30pm
Jessica Rowe: Is This My Beautiful Life?
An honest, funny, gut-wrenching and touching memoir from journalist, celebrity, wife, mother, television presenter, Jessica Rowe in conversation with Libby Hathorn. Is This My Beautiful Life? (Allen & Unwin)
3.30pm
The Sunburnt Soul with The Rev Ben and Susie G
The unlikely duo of Edgy Uniting Church Minister and life-lived author Susanne Gervay Butterflies (HarperCollins) & Elephants Have Wings (Ford Street Publishing)
4.00 p.m.
Quick On The Draw - Duelling Illustrators
Amazing illustrators challenge each other in a hilarious, hectic, drawing duel. Sarah Davis Marmadule Duck (Scholastic), James Foley My Dead Bunny (Walker Books), Lesley Vamos cartoonist and app designer (Striped-Designs)
4.30pm to 6.00pm
Poetry Slam
Energy and emotion, music and the leading poetry slammer Philip Wilcox as MC for a WordTravels Poetry Slam in the Park. For those who want to perform contact WordTravels. Profits donated to the Centennial Parklands $14. CLICK HERE for bookings for the Poetry Slam.
* Annabel Morley , Maria Katsonis The Good Greek Girl (Ventura Press), Hazel Edwards Not Just a Piece of Cake:Being an Author (Brolga), Anne Schofield Jewels on Queen (NewSouth).

** Susanna Freymark Losing February (Pan MacMillan), Pamela Cook Close to Home (Hachette), Joanne Fedler Love In The Time of Contempt (Hardie Grant).
Program subject to change.